Pokemon Go players use PGSharp and similar tools to make the gameplay more enjoyable. They can spoof the location easily, catch rare Pokemon, enjoy the game in new locations, and do a lot more.
PGSharp is only available for Android at the moment. Therefore, iPhone and iPad users look for PGSharp for iOS. In this article, we will share some of the best PGSharp iOS alternatives you can use. We will explain the features and step-by-step procedure to make your selection easier.
Part 1. PGSharp iOS Alternative Free Download iGPSGo
PGSharp don't support iOS device, if you're looking for an iOS alternative, iGPSGo Pokemon Go Spoofer is often mentioned as a solution. iGPSGo is a desktop tool that can be used on Windows/Mac. It can change the location of your iPhone, iPad, or iPod. Thus, you can virtually be anywhere in the world in a few clicks. It offers three modes for location spoofing, including Teleport, Two-spot, and Multi-spot.
You can use iGPSGo for location spoofing on PokemonGo or any other social media app or game. It can help you customize routes and initiate automatic movement on the map. It is an excellent tool for location spoofing.
Steps for how to use PGSharp iOS alternative – iGPSGo
Step 1: Download the software and install it.
Step 2: Open the app, You will see the Choose your device window, connect your device to the computer. It will install the proper driver for the device.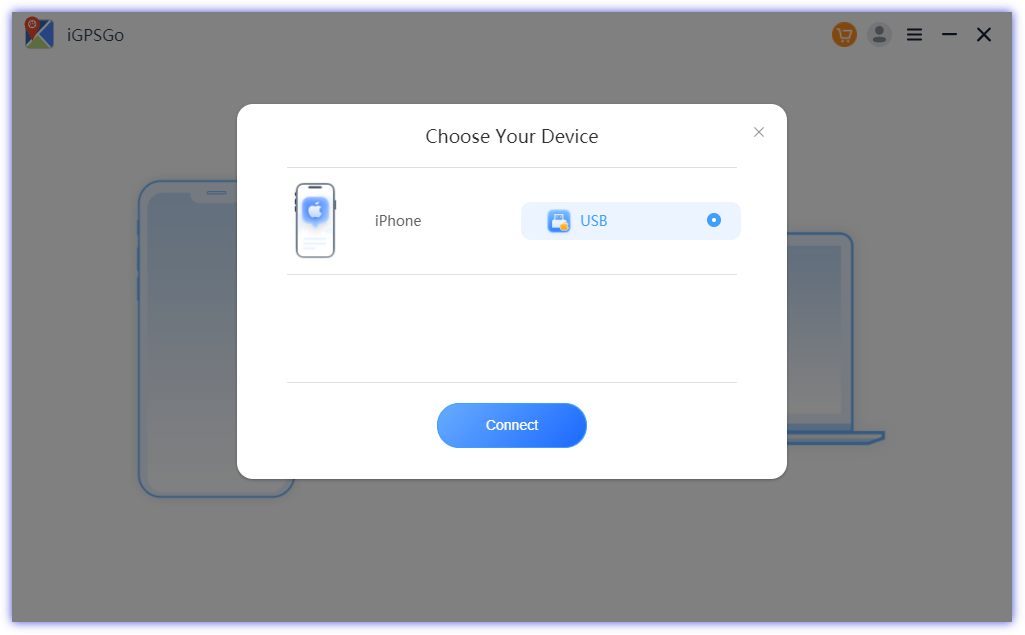 Step 3: You will see the map on the screen. Click on the Teleport Mode button.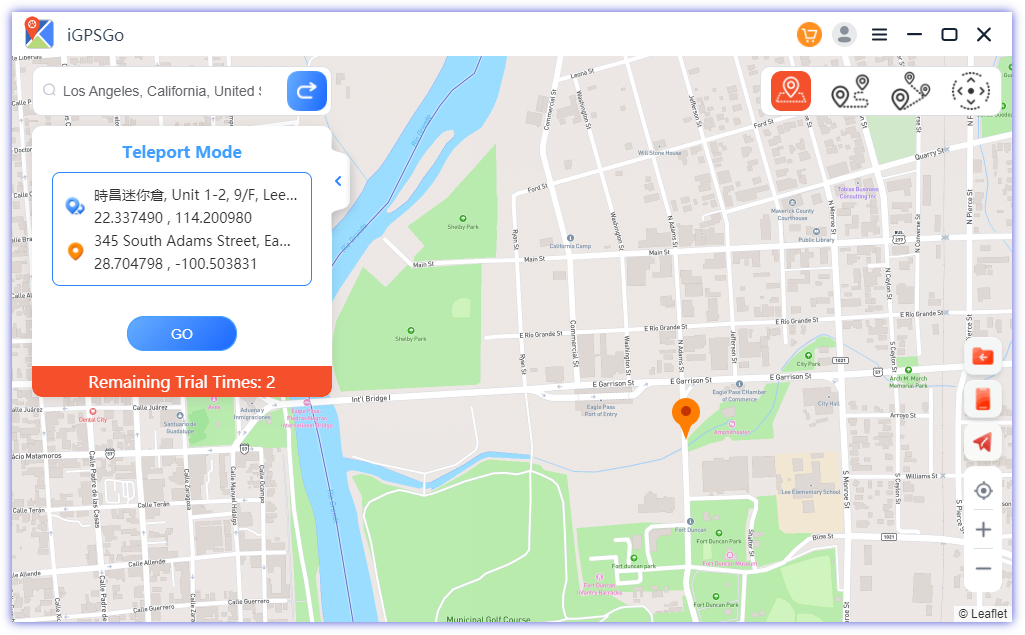 Step 5: Search for the address you want. Click Move to change the location instantly.
Part 2. How to Use Another PGSharp iOS Alternative iPoGo
iPogo is a third-party tool often used for modifying the Pokémon GO experience on iOS devices. It is not only a tool for spoofing locations on Pokemon Go. It is specifically made for the game, so it offers tons of features that Pokemon Go players would love. It is an excellent alternative to PGSharp for iOS and Android. It can work on all Android and iOS/iPadOS versions without perfection.
Step 1: First, you need to download the app and install it on your device. It is a bit tricky, but you will find the step-by-step process on the website. There are multiple methods to install the tool, and the best part is that it works on non-rooted and rooted Android and jailbroken and non-jailbroken iOS. You can install iPoGo by Signulous, Sideloadly for iOS.
Step 2: Once you have successfully installed the app. Launch it. Now, you need to create an account to use the app. Complete the steps and activate your account from Settings.
Step 3: You are ready to use the app. Open Pokemon Go. You will see some new tools around the screen. Tap on the map icon to spoof location and use other tools to make the gameplay more enjoyable.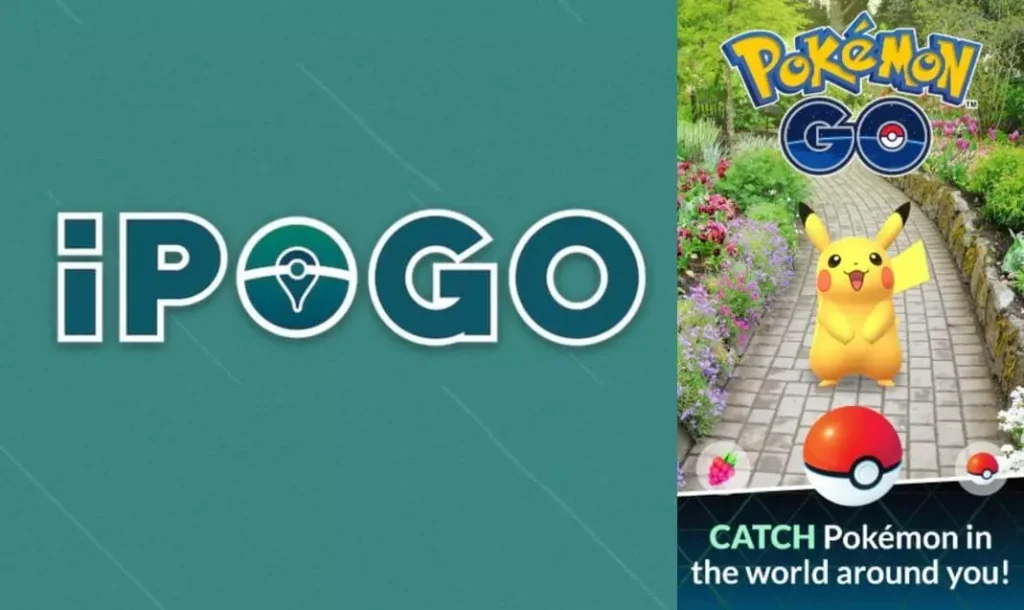 Part 3. Compare iGPSGo vs PGSharp vs iPoGo
| | | | |
| --- | --- | --- | --- |
| | PGSharp | iPoGo | iGPSGo |
| Teleport Mode | Yes | Yes | Teleport in one click |
| Joystick | Yes | Yes | Yes |
| Features for Pokemon Go | Avaialable | Available | No exclusive features |
| Compatibility | Only Android | iOS and Android | iOS and Android |
| Reliability | Average | Average | Excellent |
| Ban Rate | High Risk | High Risk | Never Get Banned |
| Use Modified Pokemon Go | Yes | Yes | No, it use original App |
Part 4. Is PGSharp Available for iPhone/iPad Does PGSharp Work on iOS
PGSharp is designed specifically for Android devices and does not have a version for iOS. To date, there is no PGSharp for iOS or iPadOS. Thus, you cannot use it on your iPhone or iPad.
If you want to fake locations on iOS, use an alternative tool, such as iPoGo or iGPSGo.
Part 5. How to Install PGSharp on iOS No Verification?
You might have experienced endless apps that require verification while downloading and installing PGSharp. It happens when you download it from an unreliable website. It is a common issue that people face. When you search PGSharp on youtube, you can find my videos that ask you to download many useless apps from untrusted sources, most of those websites are scam, they earn money when you download those useless apps.
You should always go to the official website to download PGSharp. There is a complete installation procedure you can easily follow. This way, you will not encounter any verification.
FAQs about PGSharp for iOS
Any other apps like PGSharp for iOS??
Yes, there are many apps like PGSharp. You can use iPoGO. It is an excellent alternative for PGSharp for iPhone and Android. It offers tons of features, such as auto-catch, spawn booster, shinny scanner, location spoofing, bag cleaner, etc. Other than that, you can use iTools Virtual Location, iGPSGo, iSpoofer, Spooferx or any other similar tool to change location in Pokemon Go iOS. For PGSharp Android alternative, we recommend PGTools, Pokemod, Polygon Pokemon Go.
What is the PGSharp official discord channel?
PGSharp has an official discord channel with over 67017 members, the discord channel name is PoGoNation. You can use this link to join the channel. There is another discord channel whose name is PGSharp https://discord.com/invite/pgsharp, so we are not sure which is the offical PGSharp channel.
How to get a free PGSharp license key?
PGSharp offers two versions. One is the free version with limited features, but you can still enjoy great features like joystick, autowalk, enhanced throw, custom GPX route, etc. But if you want more advanced features like spawn booster, quick catch, auto incubator etc, you can buy the Standard Edition license from the official website. It costs $5 per month. Keep in mind that there is no way to get the premium license for free. Many websites claim to offer "free" keys for various software, including PGSharp. These can often be scams, phishing attempts, or sites distributing malware. Always go to the official PGSharp website to check if they are offering any promotional events, beta tests, or trial versions.
Why don't PGSharp developers develop an iOS version?
PGSharp is only available for Android devices. Till now, developers have not introduced the iOS version, and there is no develop plans for the future. It could be because of the complications of the iOS operating system. Android is easier when it comes to location spoofing. iOS is a more closed system compared to Android. Emulating or spoofing GPS data on iOS may present different technical challenges than on Android. The difference in system architecture and permissions could make the development more complex.
Conclusion
PGSharp is an excellent tool for Pokemon Go players, but unfortunately, it is not available for iOS and iPadOS users. We have shared some PGSharp alternatives, such as iPoGo and iGPSGo. You can use these tools to make the gameplay more exciting.

William Hanger is a veteran Pokémon GO player with a passion that dates back to the game's launch in 2016. Having accumulated vast experience and expertise in the world of Pokémon GO, she has turned that knowledge into invaluable resources for the Pokémon GO community., William aims to provide clear and informative articles to help users navigate the world of Pokémon GO and maximize their functionality.