Worried about your privacy on Life360? Here are a few ways that can help you fake Life360 location and maintain your privacy and security. You can change the Life360 location to any desired location in the world without parents knowing. Let's see how.
Part 1. How to Fake GPS Location on Life360 iOS/Android Free without Anyone Knowing with iGPSGo [Editor Choice]
If you're playing with your friends outside but would like to fake your Life360 location to show that you are still at school, you need a professional life360 location spoofing software like iGPSGo location changer. You need use iGPSGo location changer on pc without parents knowing. Free download iGPSGo below.
iGPSGo life360 location changer features
iGPSGo 100% compatible with life360, connect iGPSGo with pc to stop life360 tracking without get banned.
Simulate your realistic life360 movement without parents knowing. You can choose various points on the map to move and even set those points on auto-loop. The speed of the movement can be customized as required.
You can also control the direction and movement using the joystick.
It supports GPX route files, pin modes, teleportation, location history, favorite list, timer for a cycling route, etc.
Support spoof life360 location on iPhone/Android.
works on all location-based social apps like Snapchat, Tinder and AR games like Pokemon Go.
Following the steps below to spoof life360 live location for iPhone/Android
Step 1: Download and install the iGPSGo location changer application on your computer.
Step 2: Launch the software. Connect your phone to pc with usb cable.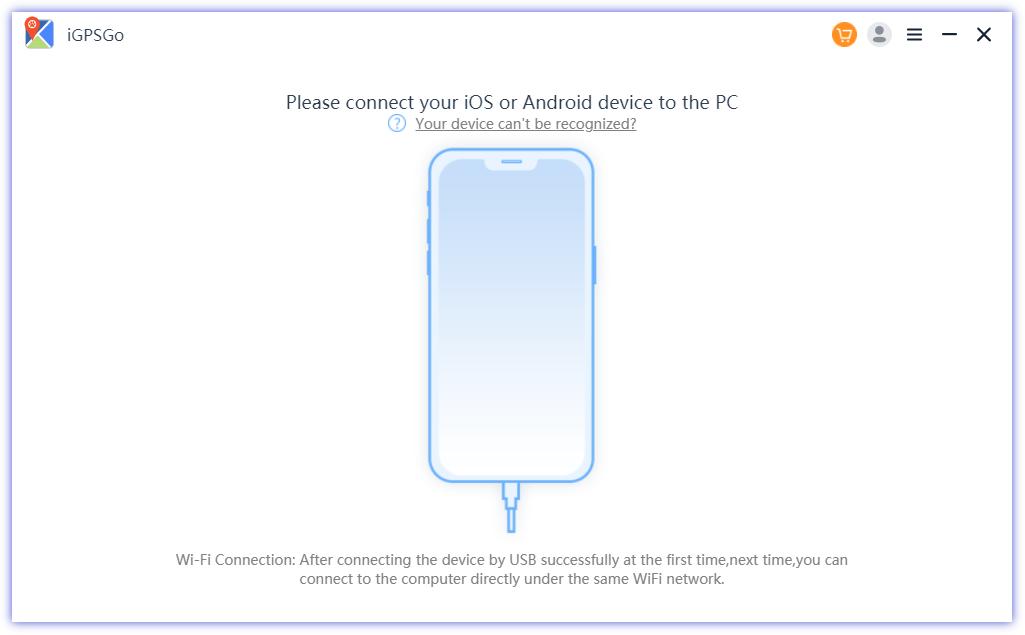 Step 3: On the search bar, enter the location you want. You can type the address or GPS coordinates. Click on Go.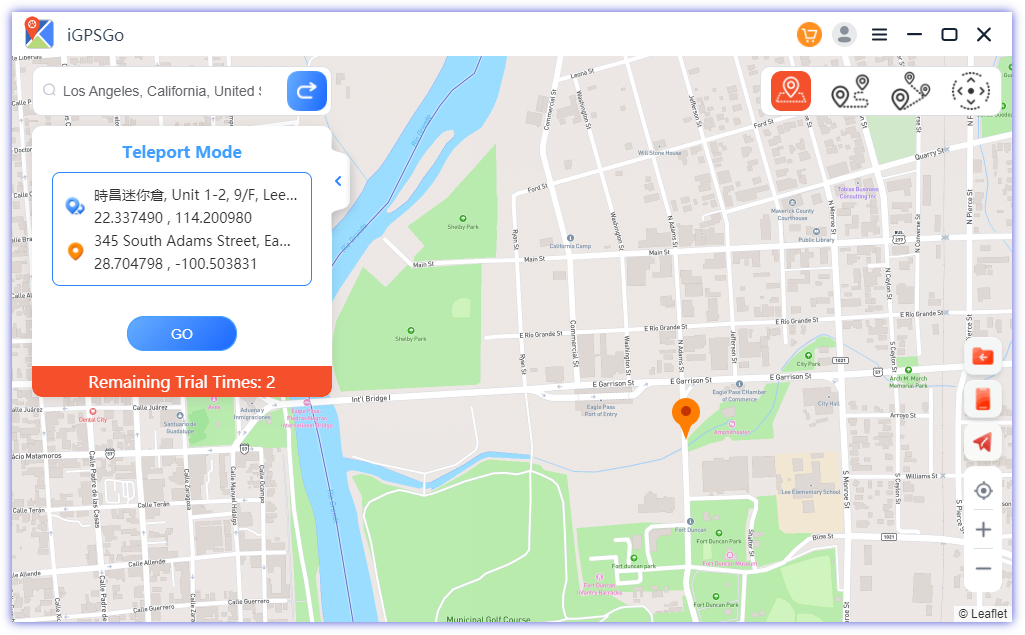 Step 4: iGPSGo will change the location of your device in no time. Using the application, you can naturally move on the map between points with two-spot mode. For that, click Move Here. Now, select the location on the map by zooming in.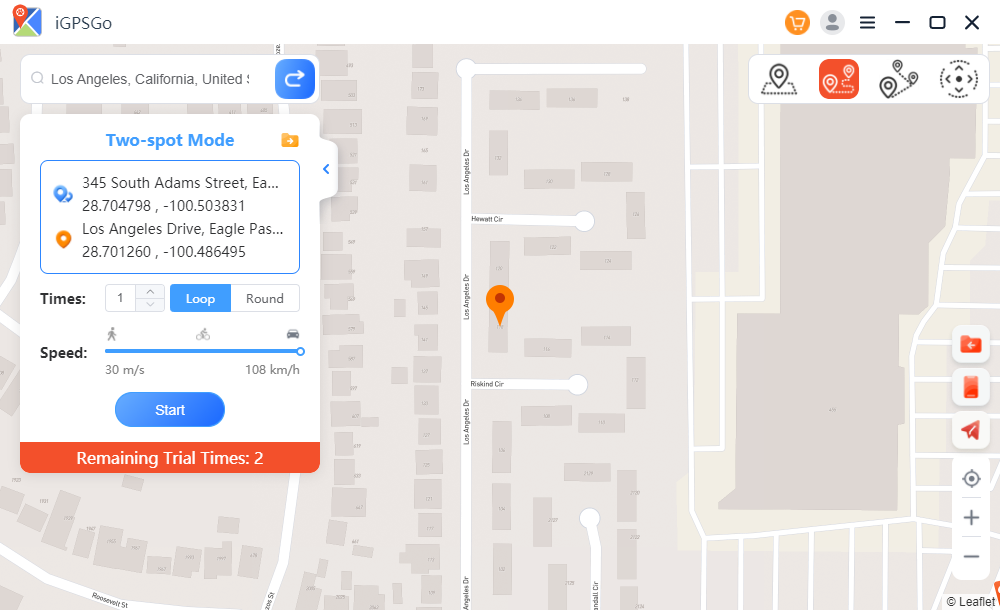 Step 5: Select the destination and click Move Here. It will start the movement between the selected points. You can also vary the speed for natural movement. By using the iGPSGo Virtual Location toolkit, it is quite easy to fake the location of iOS devices. Once the location of the device is changed, the device automatically changes the location of Life360.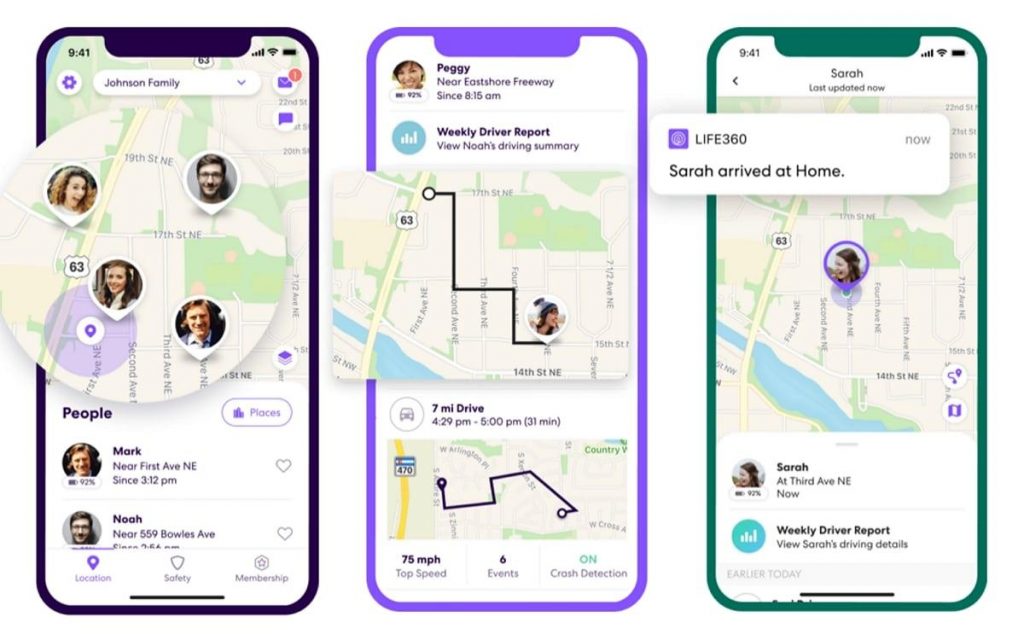 Part 2. How to Change Life360 Location to Somewhere Else on Android Free with Fake GPS App
If you are using an Android device, you can directly download a location-changing application from Play Store. There are dozens of applications available, and you can change Life360 location in no time. However, it is not a reliable option because the accounts of users often get banned due to suspicious and unnatural movements.
Fake GPS is an excellent application you can try for free. Within a few taps, your location on Life360 will be changed.
Step 1: Install the Fake GPS application from Play Store.
Step 2: Launch the application. You will see your current location on the map. Tap the three-dots icon, and you will see various options. Tap Search.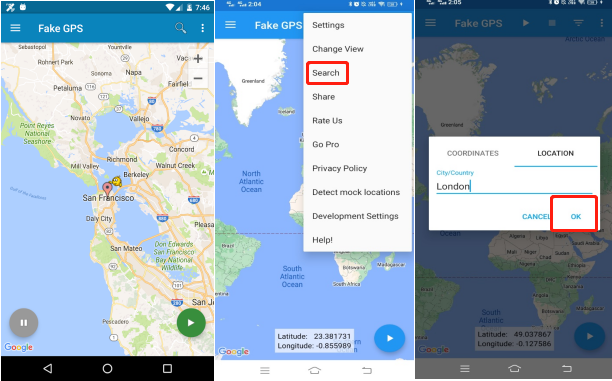 Step 3: You will see a popup to enter the desired location. You can either enter the coordinates or the location. Tap OK.
Step 4: Finally, tap on the Play button. Your GPS location will be changed, and you will see the fake Life360 location.
Part 3. Change Location on Life360 via Burner Phone
You can also change Life360 location using a burner phone. It is simple, quick, and easy.
A burner phone is nothing but an extra phone that you carry just for faking your location. It could be a simple device without any extra features or high-end specs. Any spare device having GPS will do the job.
You can leave the burner phone in your house, office, or any other place to fake the location. Your profile will never get banned as it is a reliable method, and you are not bypassing any rules.
The only drawback of this method is that you cannot change your location instantly or show any movements; you will have to move the phone to another place to fake the location, which is not possible in many cases. But if this method can work for you, you can use it. Secondly, you cannot replay the message you receive on the app.
Step 1: Take the burner phone and install Life360.
Step 2: Enter your credentials and set them up.
Step 3: Now, you can delete Life360 applications from your primary device.
You are ready to fake the location using the burner phone.
Part 4. How to Change Life360 Location Name
The name of any location saved on the device can be changed easily from the Life360 application. Follow the simple steps below.
Step 1: Open the application. Tap on the Places tab.
Step 2: You will see all your locations and their names.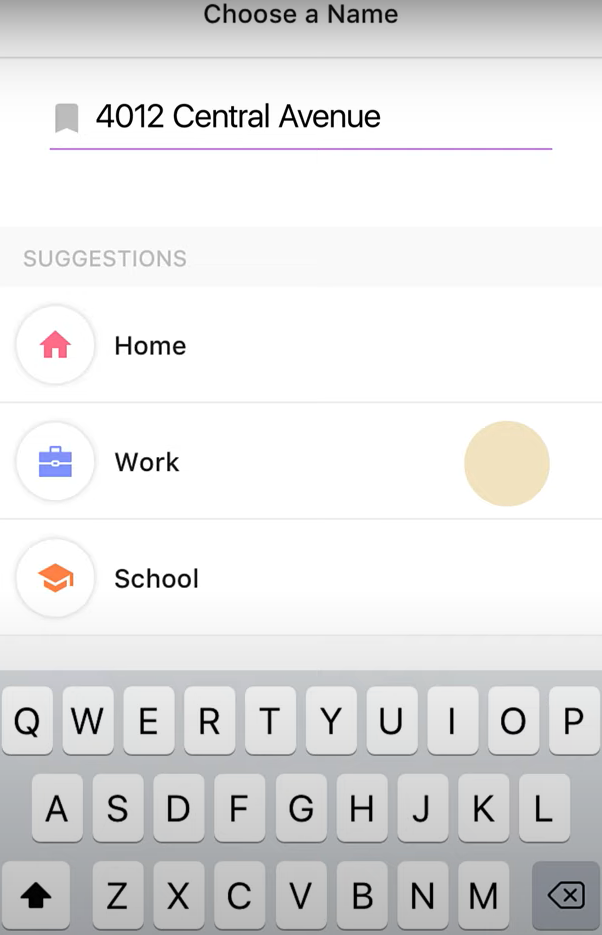 Step 3: Tap the name you want to edit.
Step 4: Now, in the name field, edit the name.
Step 5: Hit the Save button.
Part 5. How to Change Your Home Location on Life360?
If your home has been changed, you can change the new home location on Life360. You just need to go to the saved place and enter the new location. Here are the simple steps.
Step 1: Open Life360 app. Go to the Places tab.
Step 2: Here, you will have all the locations saved on the device.
Step 3: Tap Home. Now, you can edit whatever you like.
Step 4: You will see the location under the name. Tap it and change the location.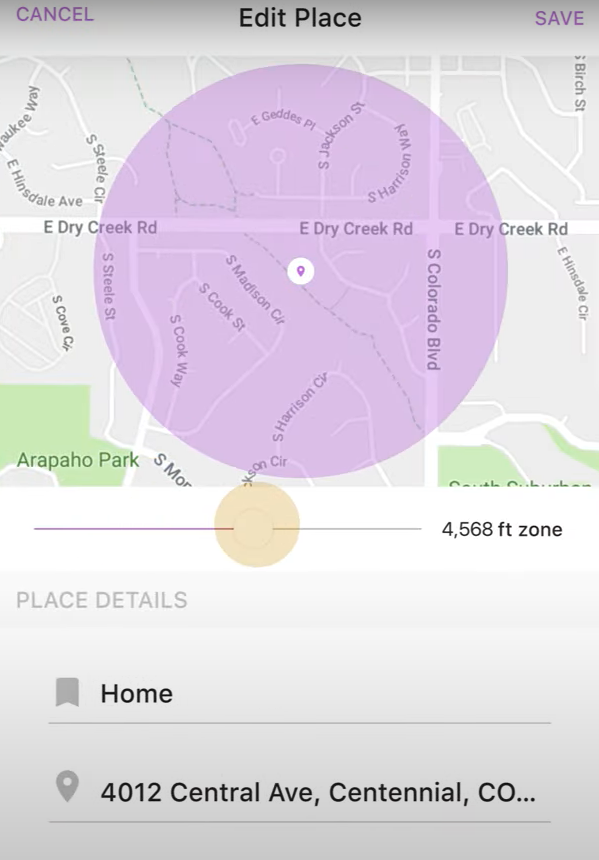 Step 5: Tap the Save button.
Part 6. Why Do You Need Fake Your Live Location on Life360
Your location is constantly shared with friends and family on Life360, which can invade your privacy. The problem is that you cannot delete the application or stop sharing the location because it might offend others or create other issues. Thus, the only solution is faking the location. Your friends and family will not get any clue about the fake location.
Some people also change the location of Life360 to prank their friends and loved ones. So, they use a Life360 location spoofer that can change the location instantly.
FAQs About Life360 Location Spoofer
1. Does Life360 Give the Wrong Location?
Life360 can sometimes show the wrong location. It happens when your internet is not stable, and GPS is unable to get your location data. Check the internet or switch to another. If it is still not updating, there can be issues with the GPS, Life360 application, iOS version, etc. You can check more tips here: https://support.life360.com/hc/en-us/articles/360045952773-Troubleshoot-a-Circle-Member-s-Location
2. How Do I Stop Sharing My Life360 Location?
Open the application and tap Settings. Tap Location Sharing. You will see the persons with whom the location is shared. Tap the button to turn off location sharing. Learn this guide from reddit to stop life360 location sharing.
3. How to make Life360 look like you're somewhere else?
For this, you can use a Life360 location spoofer. iGPSGo is an excellent option for iOS users. If you are using an Android device, you can use any location-changing application on the Play Store.
Conclusion
You can easily fake Life360 location on your iOS or Android device if you know the right tools. Your privacy will never get invaded, and you can tweak the location whenever you want. The best option for iOS is iGPSGo. It can naturally fake location and help in a wide range of tasks, including data management, backup, file conversion, etc. It makes the life of iOS users a lot easier. For Android, you can use the applications available on Play Store.

William Hanger is a veteran Pokémon GO player with a passion that dates back to the game's launch in 2016. Having accumulated vast experience and expertise in the world of Pokémon GO, she has turned that knowledge into invaluable resources for the Pokémon GO community., William aims to provide clear and informative articles to help users navigate the world of Pokémon GO and maximize their functionality.