You can change Tinder location and enjoy some new matches in other countries. Whether you are using an Android device or iOS, there are various ways to fake Tinder location. But you need to pick a reliable method that can change the location without paying Tinder passport.
Part 1. How to Fake Tinder Location on iPhone/Android Free with iGPSGo on Computer
For iOS or Android devices, the most reliable way to fake Tinder location is using a desktop tool. Your Tinder GPS location will be changed without leaving any traces or harming your account.
We recommend iGPSGo location changer to fake your Tinder location. You need use iGPSGo on the pc, because all app stores apps don't support fake tinder location. Free download iGPSGo below.
iGPSGo Tinder Location Spoofer Features
iGPSGo is a toolkit that support iOS and Android phone location changer, and 100% compatible with Tinder.
Its Virtual Location feature changes your location instantly. You can set the desired location and use advanced features for more realistic movements.
You can save your favorite routes, use GPX files, customize your own route, adjust speed, and do a lot of things that are not possible in simple fake gps mobile apps and VPNs.
works on all location-based social apps like Snapchat, Life360, Bumble, Grindr and AR games like Pokemon Go.
Follow the simple steps below to fake Tinder location free on iPhone/Android with iGPSGo
Step 1: Download iGPSGo from the official website. Install it on your computer. Open it and click the start button.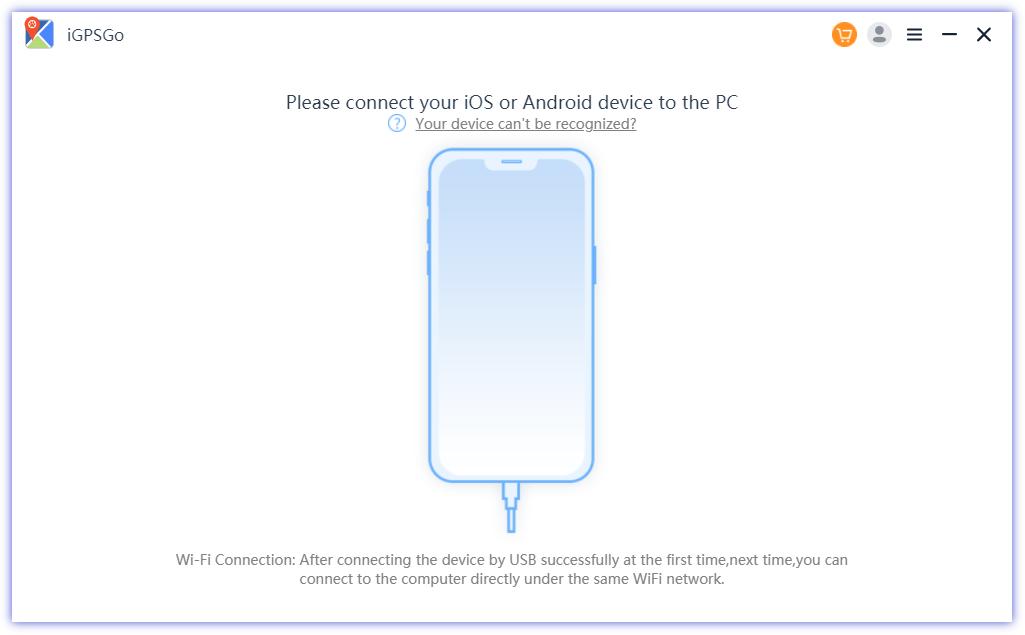 Step 2: You can connect your device over USB and Wi-Fi. We recommend USB method for stable connection. Your device will be connected.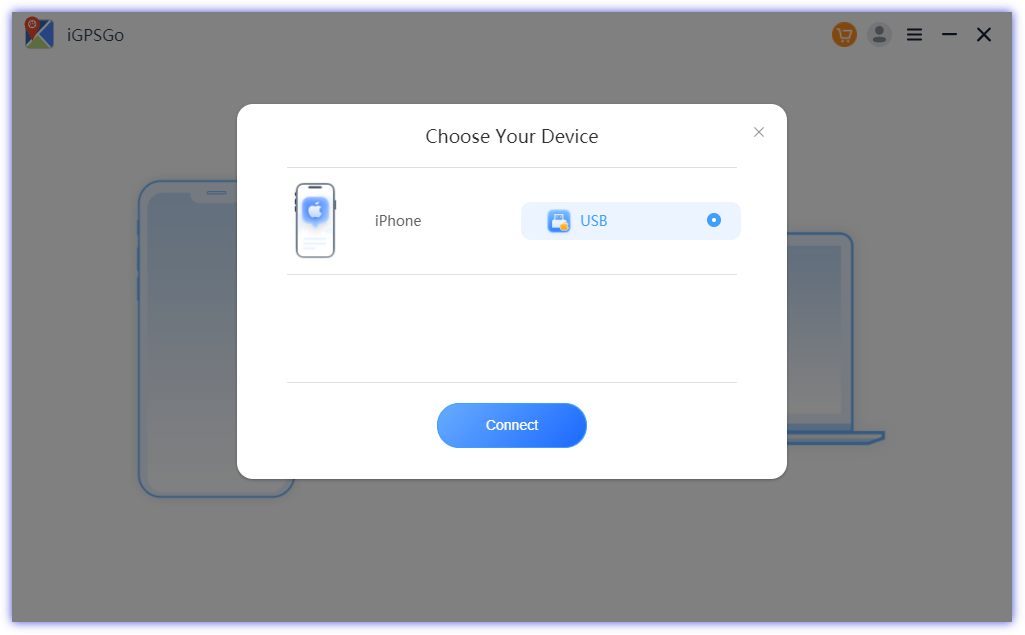 Step 3: Enter the location you want. You can also enter the GPS coordinates. Click Start to start the movement.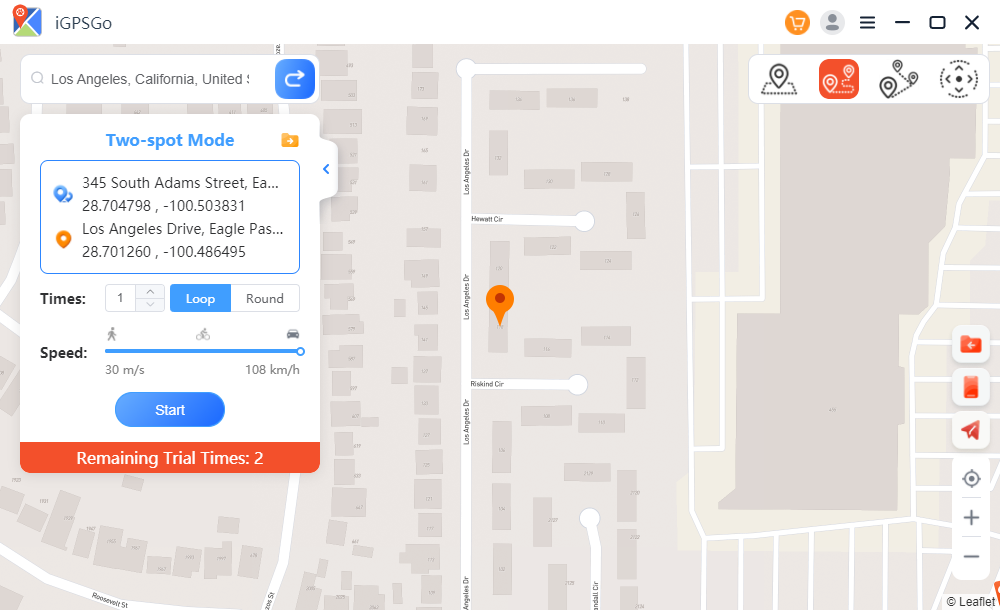 Step 4: Your Tinder location will be changed in no time. You can now use Tinder and enjoy new matches. You can also use the extraordinary features of iGPSGo to make location-changing more fun.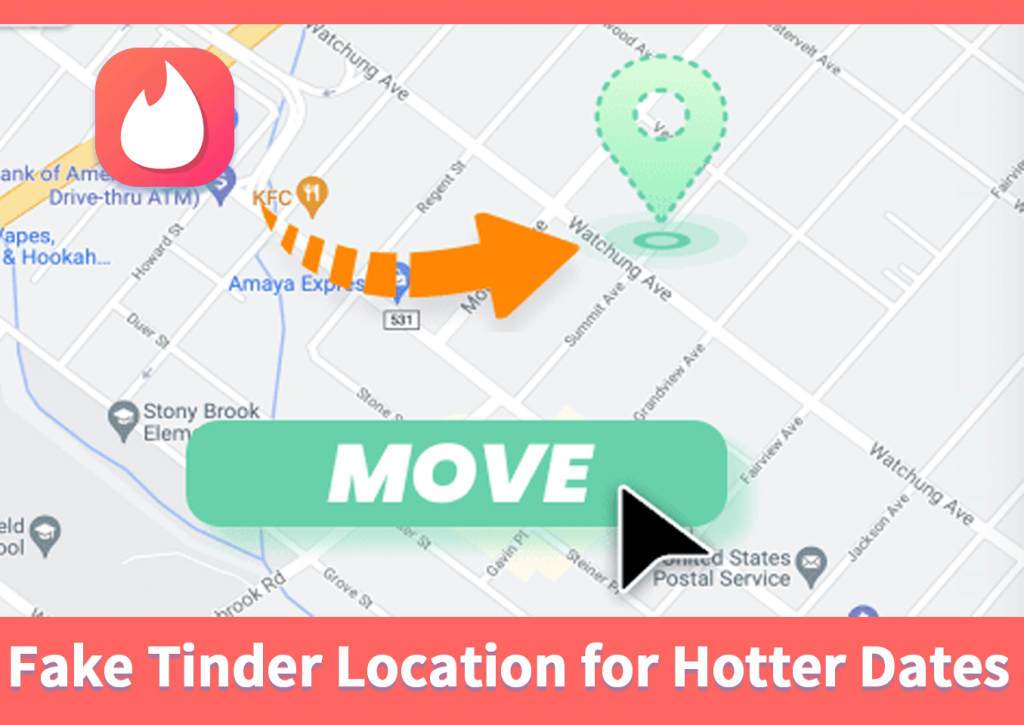 Part 2. How to Spoof Tinder Location with Tinder Passport (Need Pay)
You can change Tinder location without using any third-party application or tool if you have Tinder Plus or Gold subscription. It is a built-in feature of Tinder available for premium users, and they can easily change Tinder location whenever they want.
Keep in mind that when you use Tinder Passport, other users know you have changed your location using this feature.
Step 1: Open the Tinder application and tap on the profile icon.
Step 2: Tap Settings.
Step 3: If you are using it on Android, you will see the "Swiping in" feature. For iOS users, there will be Location. Tap on it.
Step 4: Tap Add a New Location. Search the city you want to add. Finally, select the location as your current location.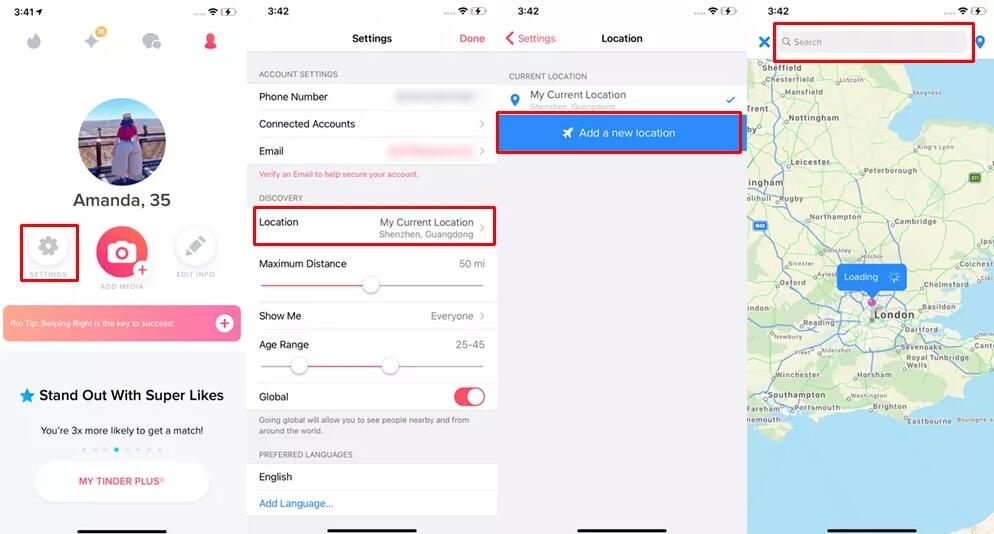 Part 3. How to Fake Tinder GPS Location with Fake GPS App on Android Free without Computer
For Android users, the easiest option is to use a GPS spoofing application. There are multiple applications available on the Play Store for free; however, Fake GPS is an excellent option.
The application will not directly work on the device; you need to turn on the mock location feature in the developer options.
Step 1: Install the Fake GPS application from the Play Store.
Step 2: Go to Settings and scroll down. Look for About Phone or Software Info.
Step 3: Tap Build Number several times until Developer Options is enabled.
Step 4: Step back to Settings and open Developer Options.
Step 5: Check Allow Mock Locations. If you see the Select the Mock Location Application option, select the right application.
Step 6: Open the application and mock your real location.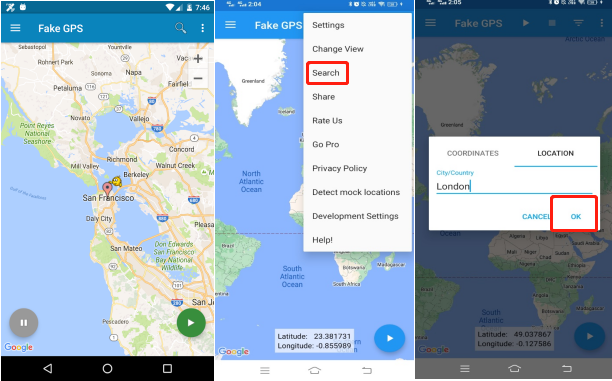 Part 4. How to Fake Tinder Location with Facebook Location Free without Paying
Tinder can detect the Facebook location and shows it as the current location on the app. Therefore, if you change your location on FB, it will be reflected on Tinder as well. We will use this trick to change Tinder location.
Keep in mind that you need to follow the steps on your computer. Use a browser to log into your FB account.
Step 1: Open the browser and go to FB. Enter your credentials and log into your account.
Step 2: Now, click on the profile icon at the top right corner.
Step 3: You will see your profile. Scroll down and click on About me.
Step 4: Look for the Place Lived option and click it. Click Add Current City/Add City.

Step 5: Enter the location you like and click Save.
Step 6: Now, close FB. Go to Tinder, and it will fetch the location from FB.
Part 5. Can VPN Spoof Tinder Location? How to Fake Tinder Location with VPN without Paying
It is a must to understand what VPNs do. Actually, these applications or tools mask your real IP address with a virtual one to hide your identity and ensure security. You can choose the IP address of any region you like, and it will be changed instantly. But changing the IP address does not mean you have changed the location. Therefore, to fake Tinder location, you need a GPS spoofer.
Some VPNs allow you to change the location as well. But you need to get their subscriptions. It is a reliable way to change Tinder location; otherwise, your account will get banned. The recommended applications are ExpressVPN and Surfshark. Download these applications and install them. Get their premium membership and fake Tinder location without any hassle.
You can also use the free applications, but those are not reliable. ExpressVPN and Surfshark VPN offer free trails that you can use for a limited time.
Part 6. Comparison Which Method is the Best Tinder Location Spoofer
| | | | | | |
| --- | --- | --- | --- | --- | --- |
| | iGPSGo | Facebook | Fake GPS | VPN | Tinder Passport |
| Reliability | 100% | 50% | 90% | 90% | 100% |
| Traces | No | No | Maybe | Maybe | Yes |
| Precise Location | Very Precise | Selects City | Precise | Precise | Selects City |
| Compatibility | iOS | iOS & Android | Android | iOS & Android | iOS & Android |
| Account Ban | No | No | Yes | Yes | No |
Part 7. Why His Tinder Location Keeps Changing
There are several reasons why the Tinder location keeps changing.
The user might be using Tinder Passport to change the location. You can check whether he is using it or not from his profile.
If the user is using a GPS spoofer, the location can be changed in no time. You won't be able to find any traces of locating spoofing. These spoofers can also move your location like you are traveling or driving. It changes location on Tinder frequently.
If the person travels frequently, you will see a change in the location, which is quite normal.
There can be an issue with the application the user is using. The application might not be fetching the current location and displaying a random location.
FAQs about Free Tinder Location Changer without Paying
1. Can you change your location on Tinder?
You can change Tinder location by using Tinder Passport. But users will know you are using this feature. If you want fake Tinder location without leaving any traces, you can use a GPS spoofer, such as iGPSGo, or any VPN.
2. Does your location on Tinder change automatically?
Tinder fetches your GPS location. It does everything automatically, but it only happens when you are using the application, or it is opened in the background.
3. Does Tinder change location without opening the app?
No, the Tinder location will not change without opening the app. It only changes when you are using the app, or it is running in the background.
Conclusion
Tinder users would love to change their location to the desired place to get more matches and meet the people they want. It is possible to fake Tinder location, but you need to use the right method or tool. We have discussed several methods you can try on your iOS or Android devices. All these methods have their own pros and cons. For iOS users, the best way is to use iGPSGo. It is a desktop tool that can change your location instantly and does not leave any traces that can lead to the banning of the account. Its features are commendable, and it can also be used for other GPS-based apps. For Android users, the best option is a paid VPN or Fake GPS app.

William Hanger is a veteran Pokémon GO player with a passion that dates back to the game's launch in 2016. Having accumulated vast experience and expertise in the world of Pokémon GO, she has turned that knowledge into invaluable resources for the Pokémon GO community., William aims to provide clear and informative articles to help users navigate the world of Pokémon GO and maximize their functionality.