The Pokémon Go looks tiring if you are playing it fairly. Mostly, gamers prefer to use location spoofers like SpooferX to level up instantly. If you are looking for the best GPS spoofer for your iOS devices, then SpooferX can be the best one for you. We will also demonstrate other SpooferX alternatives for your Android devices.
Part 1. SpooferX iOS Free Download Direct Install
SpooferX is a GPS spoofer tool specially designed for Pokémon Go users. It offers some promising features that make Pokémon Go more interesting. You can also try more safer SpooferX alternative- iGPSGo.
Firstly, you can teleport your location to anywhere in the world. It means you can play the game in multiple locations.
It has real-time data on the Pokémons worldwide, so you can catch them easily by teleporting your location. You can use the joystick feature to control your movements. It also has a fast catch feature, which makes it easier for you to catch the Pokémon nearby. For $4.99 monthly, it includes all free features plus fast map load, skip animations, one-hit Team Rocket defeats etc.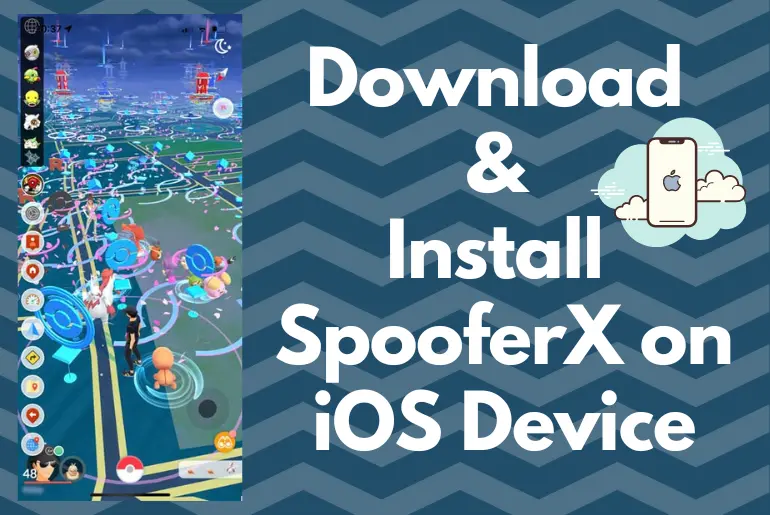 Let's see how you can direct install SpooferX with the following methods.
1.Direct Install SpooferX with Sideloadly
One of the easiest methods to install SpooferX is with Sideloadly. Follow the steps to install it.
Step 1: Download and install Sideloadly on your PC.
Step 2: Download .IPA file from SpooferX and open Sideloadly.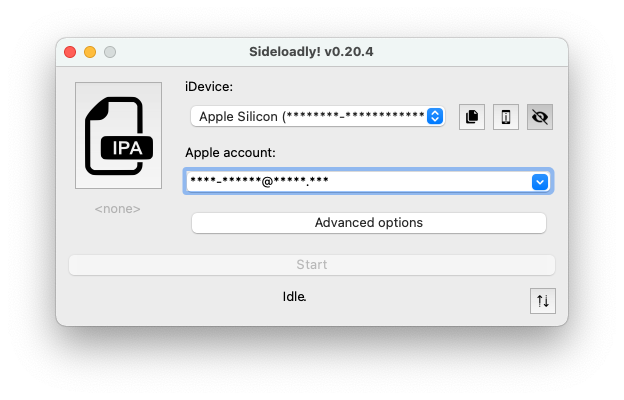 Step 3: Connect your iOS device via lightning cable to your PC.
Step 4: Drag the IPA file to Sideloadly and hit Start to run it.
2.Direct Install SpooferX with PokeXperience
You can install SpooferX through the PokeXperience discord server, which is a unique way to install it. It is time-consuming, and you must buy their subscription to get the installation link. Let's see the steps and install SpooferX on your iOS device.
Step 1: Launch Discord and go to the PokeXperience Discord Server. It will show different packages to donate. Select any package and tap Donate.
Step 2: Go to  https://PokeXperience.com/udid/  to get the UDID. Authorize the Discord to download UDID.
Step 3: Go to your mobile Settings > General > VPN & Device Management > Get UDID and install it.
Step 4: A link to install SpooferX will be privately provided to you on your Discord. Tap the link and Install it on your iOS device.
Part 2. SpooferX Don't Have Android Version, Try SpooferX Android Alternative
SpooferX doesn't have an Android version. If you are an Android user, then don't worry; we will introduce you to an advanced SpooferX Android alternative tool, iGPSGo, which is compatible with both iOS and Android. Compared to spooferx, iGPSGo is more safe for pokemon go players.
iGPSGo is one of the top pokemon go GPS spoofers that has extraordinary features to make the game more interesting. You can teleport the location to anywhere without jailbreaking or rooting your device. It not only supports Pokémon Go but works with other location-based apps to hide your real location.
You can use the teleport mode feature to mark your coordinates, which you have researched. It also offers two other modes to catch pokemon go rare items and complete walking goals. 
Let's head towards the brief steps guide to see how to use SpooferX alternative – iGPSGo.
Step 1: Download and install iGPSGo on your PC.
Step 2: Connect your device to the PC and make sure you have enabled USB Debugging.
Step 3: Search for the location where you want to teleport and hit Go. It will teleport the location within a few seconds.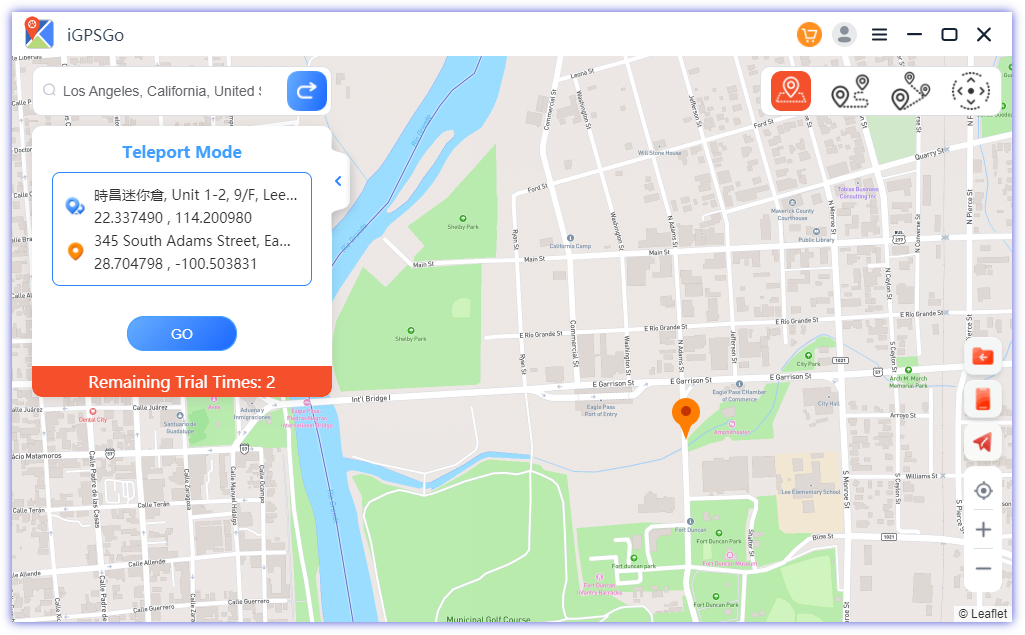 Part 3. Compare SpooferX Vs. iGPSGo
| | | | | |
| --- | --- | --- | --- | --- |
| | Compatibility | Safety | Pricing (Monthly) | Extra Features |
| iGPSGo | iOS/Android | Very Safe | $9.95 | Only Spoofing |
| SpooferX | iOS | Not Safe | $4.99 | Other Features |
Part 4. Is SpooferX Safe? Will You Get Banned For Using SpooferX
SpooferX is a mod (modification) for Pokémon GO, so you might get caught using it to spoof the location. Mods are not officially sanctioned by the game's developers and often come from unverified sources. This lack of official oversight means there's a higher risk of the mod containing malware, spyware, or other harmful software.
Pokémon Go has top-notch security that can easily catch any unusual movements if the spoofer is not strong enough. Niantic is always searching for players who are using third-party applications with low security and applies an instant ban on your profiles.
Reference:https://www.reddit.com/r/PokemonGoSpoofing/comments/cih9lc/how_does_pok%C3%A9mon_go_detect_spoofing/
It is better to use a reliable GPS spoofer like iGPSGo, an advanced tool. It offers a cooldown timer that helps you spoof locations within the limit. If you are using SpooferX, try to use it for only a few hours. Fast movements and multiple teleporting will be the only case in which you will have higher chances of getting banned.
FAQs About SpooferX
1. Does SpooferX still work in 2023?
Yes, it still works on your iOS devices, but it is not safe to use due to its older versions. It might not work in the future when Pokémon GO is further updated to higher iOS.
2. What is the SpooferX Discord?
SpooferX Discord is their official channel where users can join and get the latest updates about the tool. Click on this link to access the SpooferX discord server.
3. Is there any free SpooferX pro key?
There is no free key right now for SpooferX. They have uploaded the free key for the users, you can try below vip key:9TVZNTQRRUZ9RTTX, but it was valid till March 22.
4. SpooferX.com and SpooferX.app, which is the official website?
SpooferX.com is the Official website from where you can directly download and install it on your iOS devices.
Conclusion
It is quite complex to download SpooferX on your iOS devices, and you cannot download it if you have an Android device. We have discussed in steps you can follow to download and install SpooferX on your iOS device. Still, downloading a fully-fledged GPS spoofer like iGPSGo is preferable, which is compatible with both OS and has multiple features to serve you.

William Hanger is a veteran Pokémon GO player with a passion that dates back to the game's launch in 2016. Having accumulated vast experience and expertise in the world of Pokémon GO, she has turned that knowledge into invaluable resources for the Pokémon GO community., William aims to provide clear and informative articles to help users navigate the world of Pokémon GO and maximize their functionality.